pdf Printer Friendly Overview (1.46 MB)
Practical, Effective Moisture Management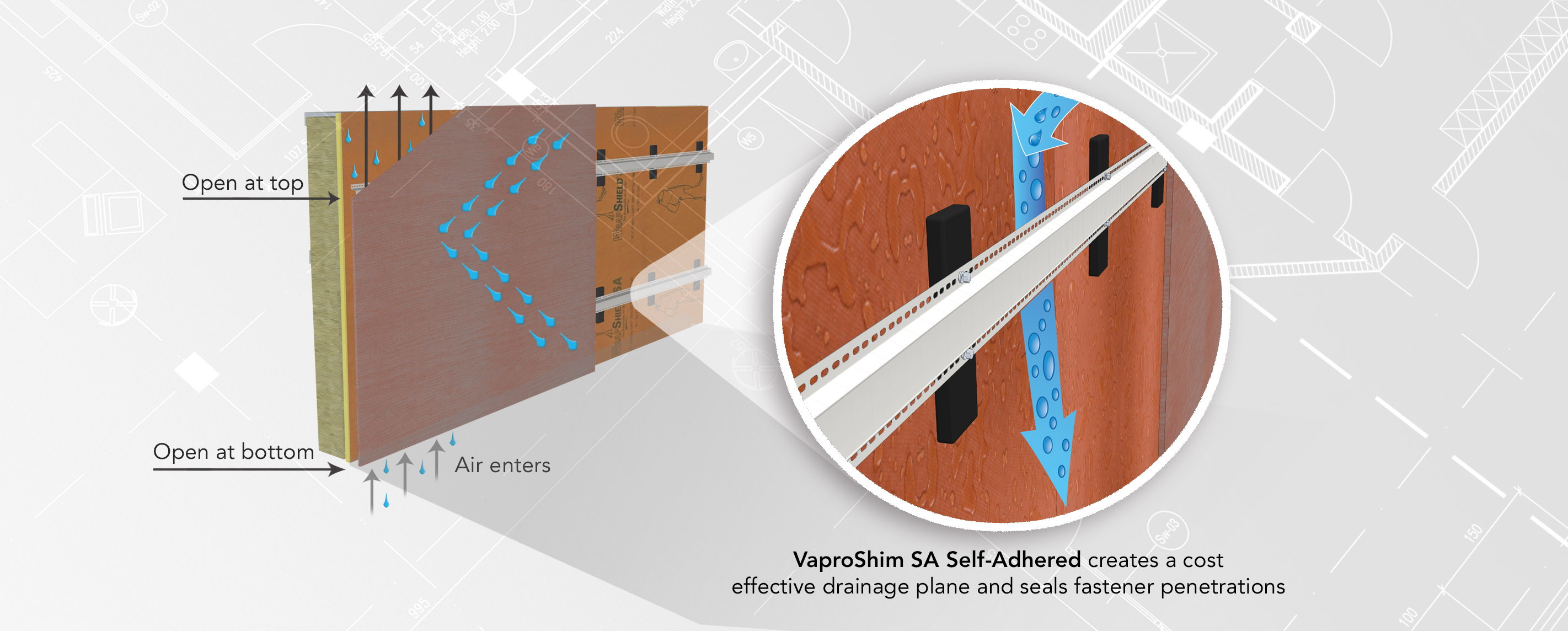 Rain screen design provides a cavity between the exterior cladding and main structure of the wall.
Cavity allows for free drainage of any water that may penetrate the cladding.

The air space promotes rapid drying of substrates and cladding materials, inhibiting moisture penetration into the building envelope.

Ensures pressure equalization across the cavity to prevent water being drawn into the building itself.
VaproShield offers a variety of cost effective ways to create a rain screen design.