QUICK OVERVIEW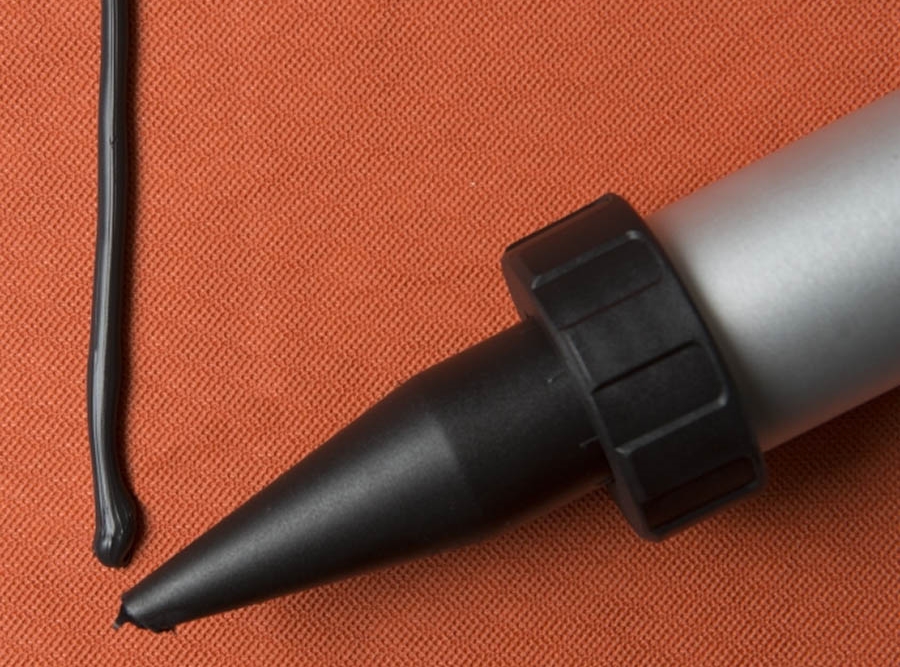 VaproBond™ is a single component 100% silicone sealant used to bind layers of VaproShield membranes to each other or typical construction material surfaces. It can also be used as a liquid-applied flashing component with metal framing systems.
UV stable, black silicone sealant and all-weather flashing material
Binds layers of VaproShield membranes and other typical construction materials
Creates watertight and airtight details
Applies in -20° (-6° C) and above
No primers, easy to gun and apply
Benefits
No primer, easy to gun and apply, offers excellent weatherability
Allows for liquid flashing in below freezing temperatures
Binds layers of VaproShield membranes to each other and other building materials, creates a watertight, airtight seal
Simplifies process of producing watertight, airtight details
Remains flexible and pliable in extreme temperatures
UV stable, black silicone-based adhesive sealant
Meets or exceeds ASTM-C- 920 type S, Grade NS, Class 25
Flashing Coverage: 8 ft2/sausage
Sealant: 100 lin.ft/sausage
Typical Uses: Sealant
Use VaproBond adhesive sealant to create a watertight, airtight seal at the vertical seams when installing VaproShield mechanically attached WRB/Air Barriers.

1 Sausage = 100 lin.ft.

A. Fully embed head flashing (by others) in VaproBond over Vapro-SS Flashing™.
B. Seal rough opening corners with a bead of VaproBond.

For all penetrations: tool VaproBond evenly at least 2" onto the face and at least 1" out along all sides of the penetration
Typical Uses: Flashing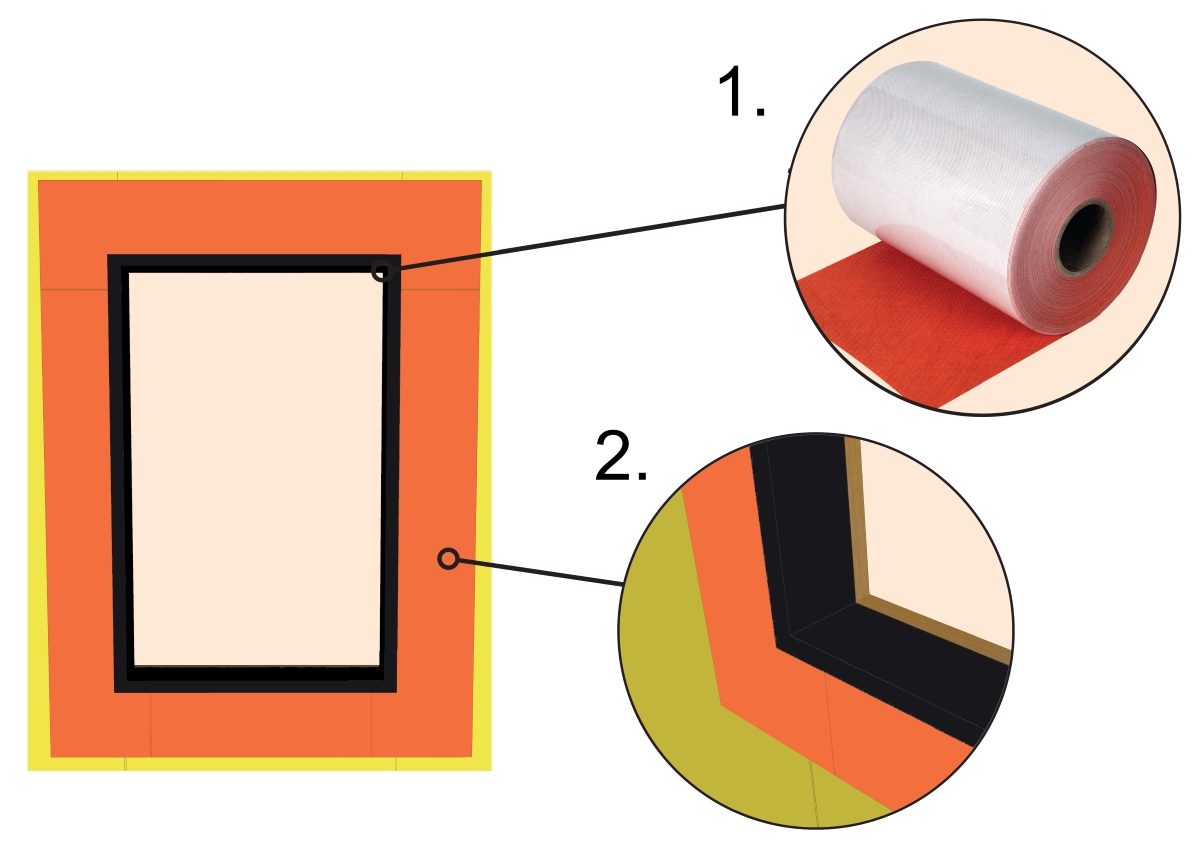 1. WrapFlashing SA Self-Adhered (W: 6 ½", 11 ¾", 19 2/3") is pre-cut field membrane. Simply cut WrapFlashing SA into appropriate lengths and apply to face and inside of rough opening. Saves labor, saves time, convenient.

2. Create waterproof interface by applying VaproBond to inside of rough opening and 1" on face.

1 Sausage = 8 sq.ft. Flashing Coverage
Typical Uses: Repair
Resources
Related Products
WrapFlashing is simply the field membrane pre-cut into rolls of different sizes helping to save labor and reduce waste. WrapFlashing is used to cover membrane laps, flash around windows, rough openings and penetrations.