Overview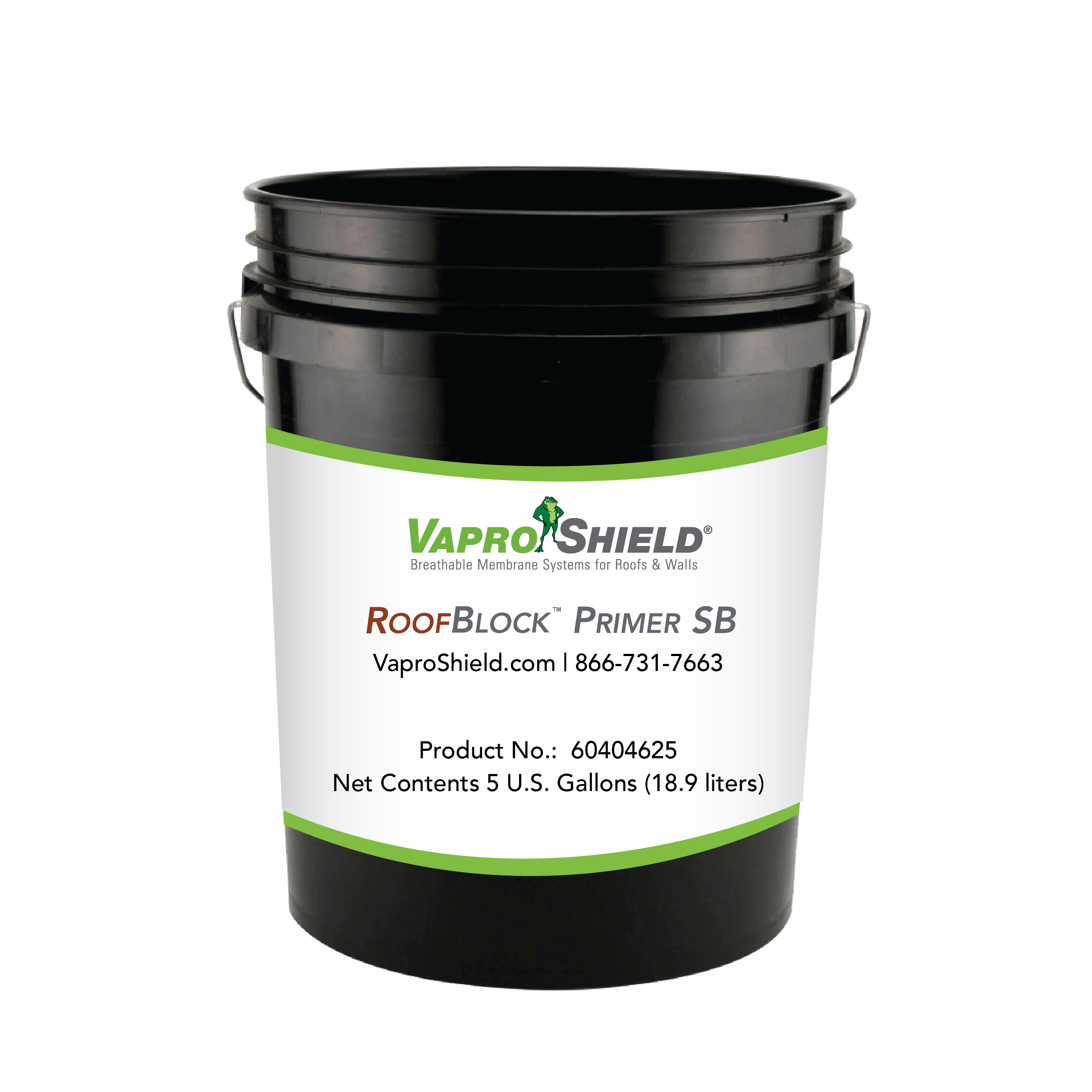 RoofBlock Primer SB is a rubber-based, tacky primer which is specifically formulated to provide excellent adhesion.
Prime as needed all structural concrete, masonry, or wood surfaces on which RoofBlock HT will be applied.
Designed for use on applications down to 25°F (-4ºC).
Installation Application
RoofBlock Primer SB may be applied with roller or brush. A roller with a heavy nap should be used to carry sufficient material to the area being primed.
Apply RoofBlock Primer SB to a clean, dry, dust free, and frost free surface at a coverage rate of approximately 250 to 300 square feet per gallon on concrete.
Exterior gypsum sheathing board products will vary in texture, performance and porosity. The coverage rate for RoofBlock Primer SB will be less over concrete substrates. Specific testing coverage is recommended.
Other substrates may vary in coverage, please test accordingly. The primer should be spread sufficiently to avoid areas of excess material.
Areas of excess material will lengthen the curing time on the application of RoofBlock Primer SB.
For best results apply RoofBlock Primer SB and allow it to become tacky to touch. Porosity of substrates could affect the tackiness of the primer; timing may vary due to atmospheric conditions. At this point the membrane overlay should be applied.
Limitations
Limit the application of primer to what can be covered with RoofBlock HT in one working day. Any areas not covered with membrane during the day must be recoated, and be sure to cover all open containers when not applying primer. If the primer dries and is no longer tacky, then reapply the primer.
When used on horizontal surfaces, the primer's tacky nature may cause adhesion/bond to unwanted materials; so precautions must be used in this application.