QUICK OVERVIEW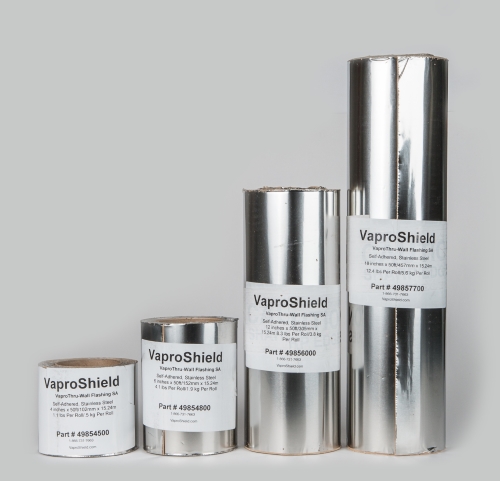 Vapro-SS Flashing, flexible 2 mil sheet, 304 stainless steel, is stable, air tight, puncture, and tear resistant. It is available in 4", 6", 12", and 18" widths.Multi-purpose self-adhered flashing that can be used in a variety of applications.
Watertight bond
Fire resistant
UV resistant
Low temperature application
Use with all VaproShield materials
Through-wall flashing for masonry and stone
Transition membrane
Rough opening flashing
Rough Opening Flashing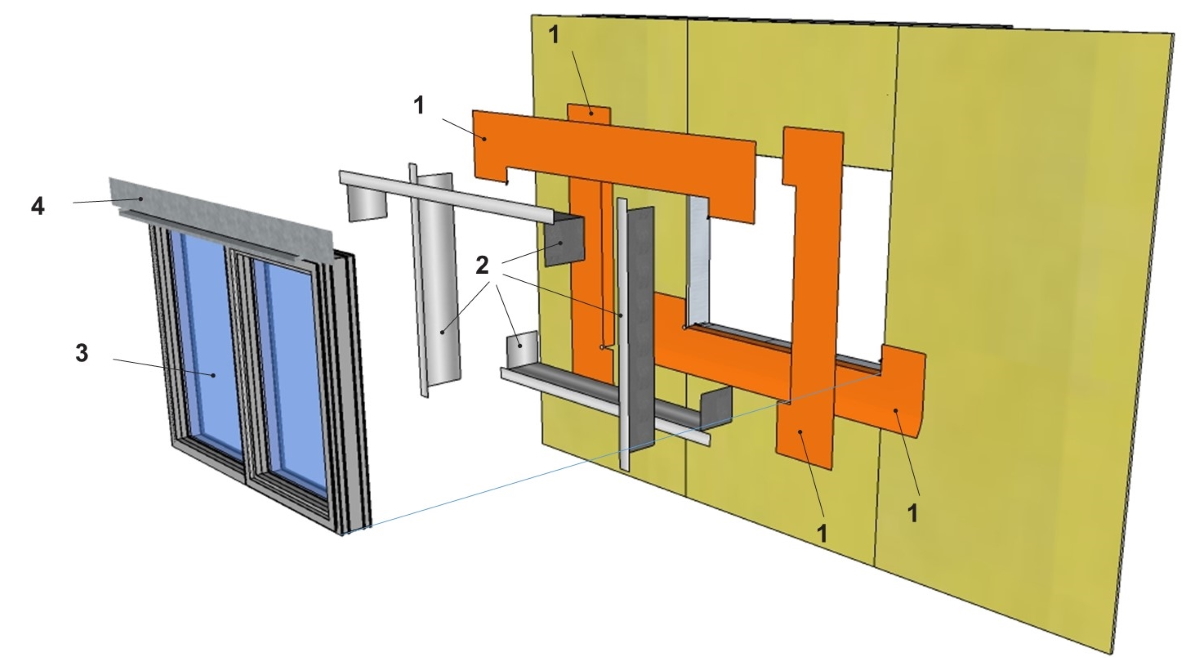 1. WrapFlashing SA Self-Adhered applied directly to sheathing + folded 2.75" inside of rough opening
2. Vapro-SS Flashing installed in shingle fashion (sill, jambs, head) with bead of VaproBond at corners
3. Window installation and sealant joints + backer rod (by others)
4. Head flashing (by others) over Vapro-SS Flashing + embedded in VaproBond
Through-Wall Application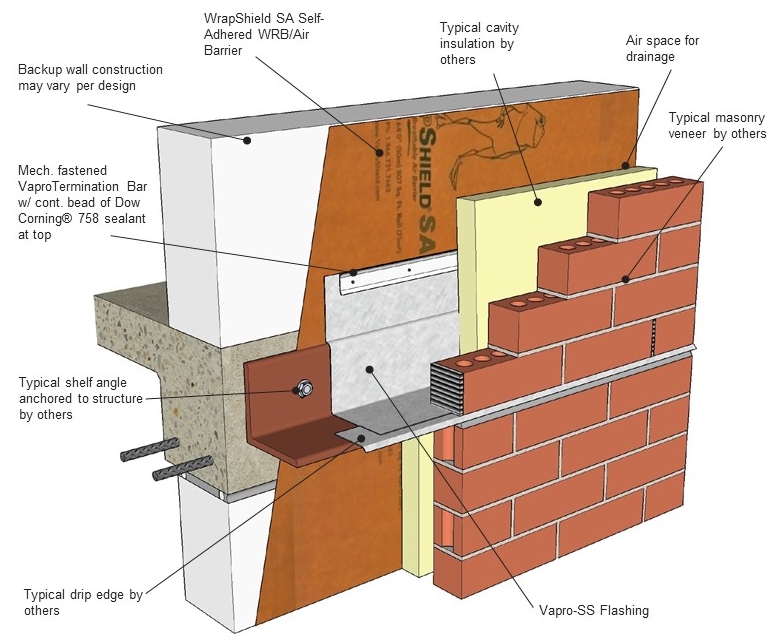 Parapet Application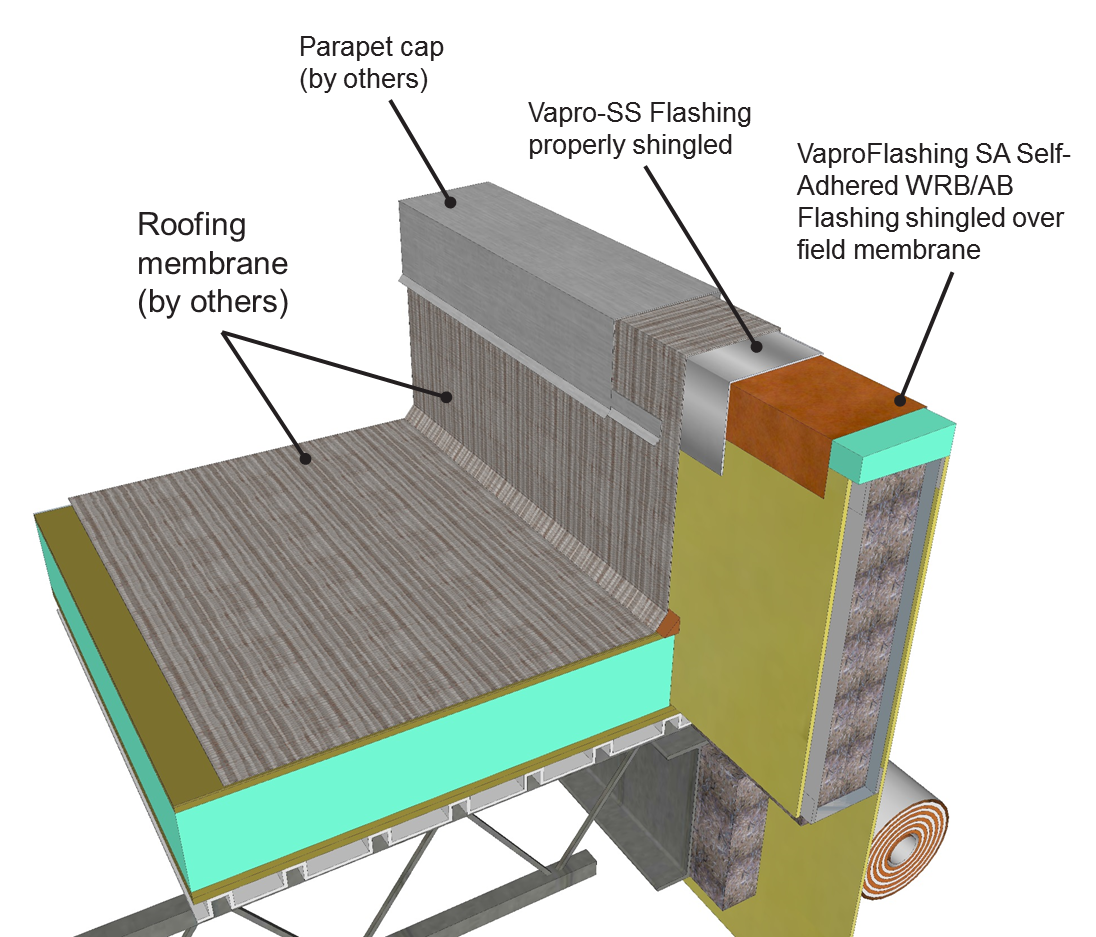 ---
pdf Printer Friendly (1.20 MB) (PDF)
Approvals and Testing
Property
Test Method
Typical Value
Tensile Strength
ASTM D882
100,000 psi
Puncture
ASTM E154
2,500 psi
Adhesion
PSTC-1
20 psi
Application Temperature

20°F to 170°F
(-6.7°C to 77°C)

Fire Resistance
ASTM E84
PASS, Class A
Mold Resistance
ASTM D3273
PASS
Resources
Related Products
WrapFlashing is simply the field membrane pre-cut into rolls of different sizes helping to save labor and reduce waste. WrapFlashing is used to cover membrane laps, flash around windows, rough openings and penetrations.