QUICK OVERVIEW

VaproAirSeal™ an air and watertight single component sealant for interior seal of installed windows
Improves air and water tightness of fenestration systems; sealing the interior window frame to the window rough opening flashing.
Air and watertight - bonds to VaproShield materials without primers (or priming).
Minimum application temperature: 40°F (4.4°C).
Permanently Flexible - allowing for +/- 50% joint movement.
Paintable – in two (2) hours
Emits very low VOCs – contains no solvents.
Compatibility - Compatible with all VaproShield membranes and accessories.
Typical VaproAirSeal Applications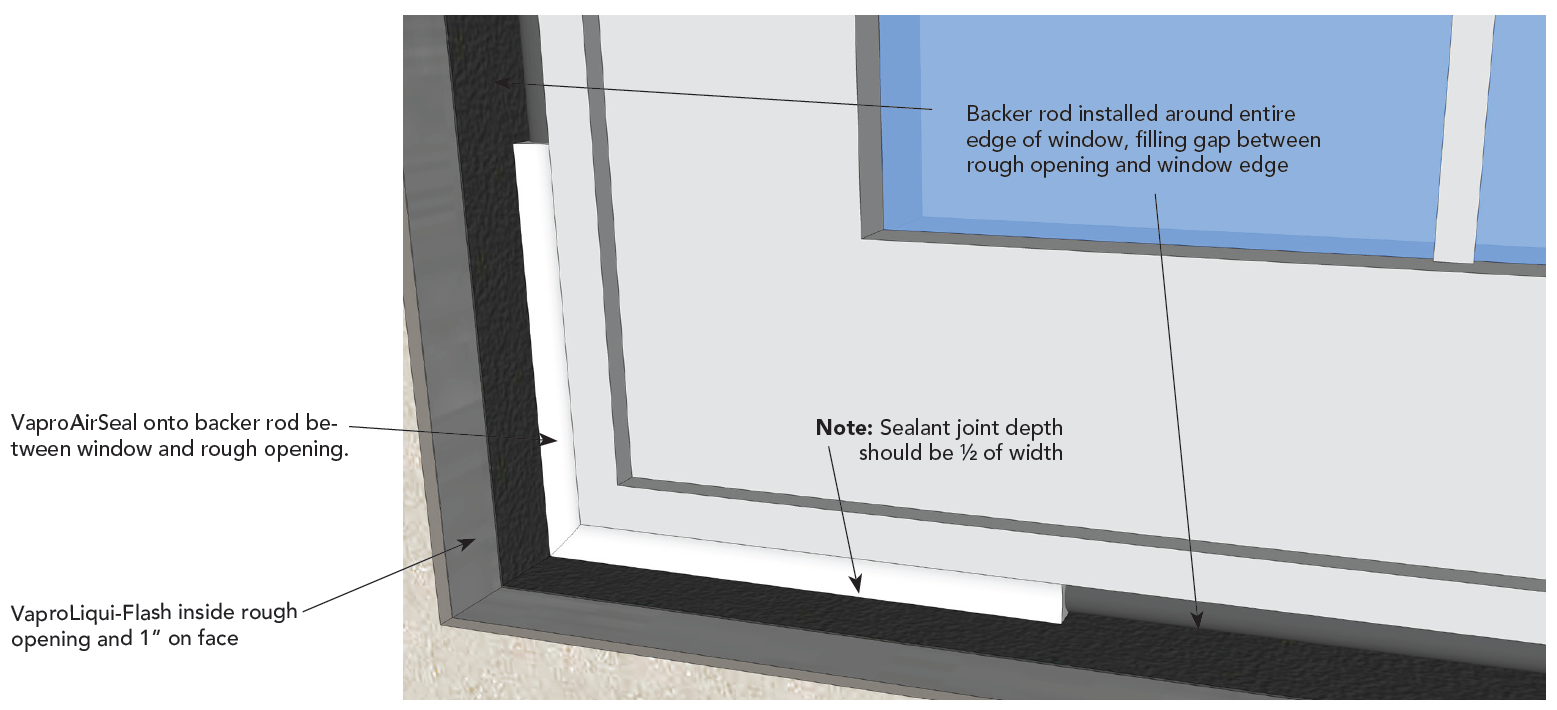 ---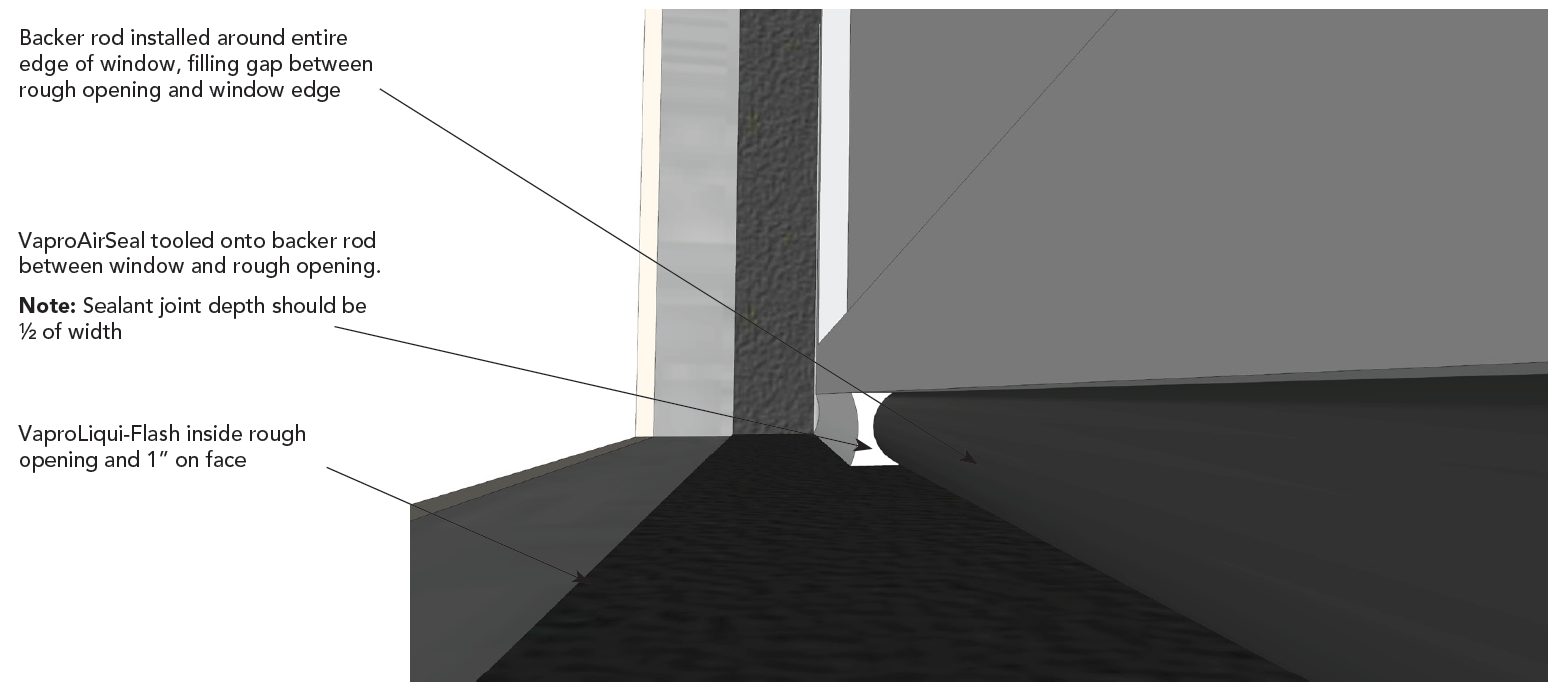 Resources
Testing Data
PHYSICAL PROPERTIES
Minimum Application Temperature
40°F (4.4°C)
Service Temperature
-40°F (-40°C) - 140°F (60°C)
Skin Time
Less than 20 min. @ 77°F (25°C)/50% RH
Tack Free Time
< 60 minutes @ 25 °C (77 °F)/ 50% RH
Cure Rate
¼" (6.35 mm) 48 hours
VOC
< 23 g/L
Elongation @ Break
200-250%
UV Rating
No discoloration or change in appearance after 2500 hours of UV
Lap Shear
0.62 MPa (90 psi)
Tensile Strength
1.03-1.38 MPa (150-200 psi)
TESTING DATA
PROPERTY
STANDARD
RESULT
Durometer Hardness, Shore A
ASTM C661 Standard Test Method for Evaluating Degree of Cracking of Exterior Paints
35 +/- 5
Tensile Strength
ASTM D412 Standard Test Methods for Vulcanized Rubber and Thermoplastic Elastomers—Tension
1.03-1.38 MPa (150-200 psi)
Elongation at Break
ASTM D412 Standard Test Methods for Vulcanized Rubber and Thermoplastic Elastomers—Tension
200-250%
Lap Shear
ASTM C961 Standard Test Method for Lap Shear Strength of Sealants
0.62 MPa (90 psi)
Low / High Temp Flexibility
minus 68 °C (-90 °F) / 218 °C (425 °F)
Choose Your Rough Opening Materials: