Private Residence – Burien, WA
Listing Details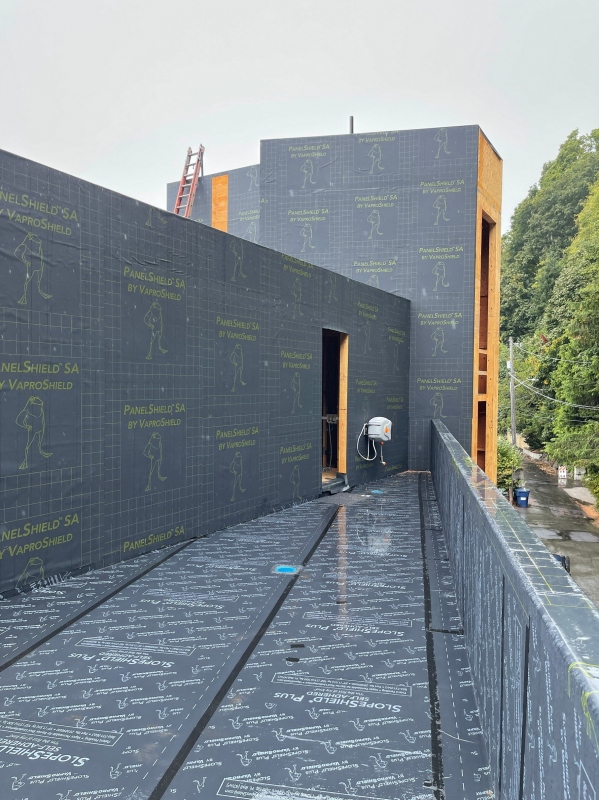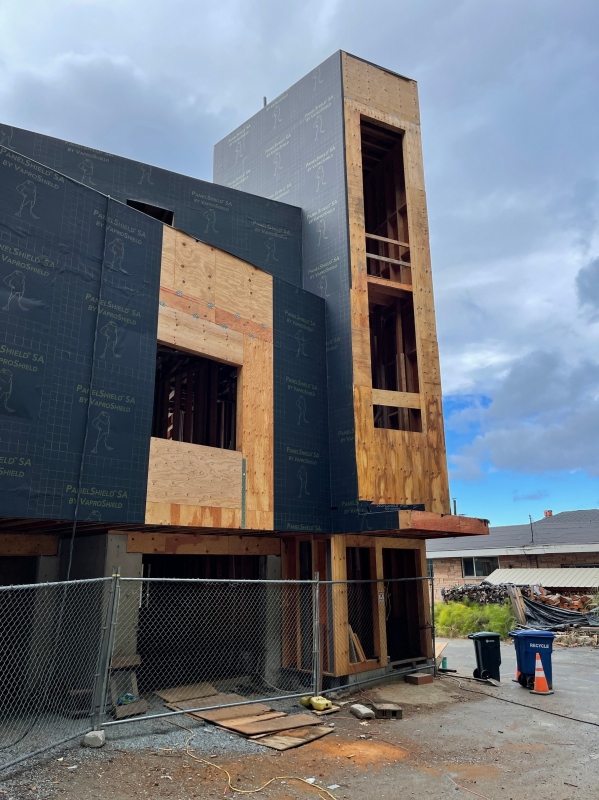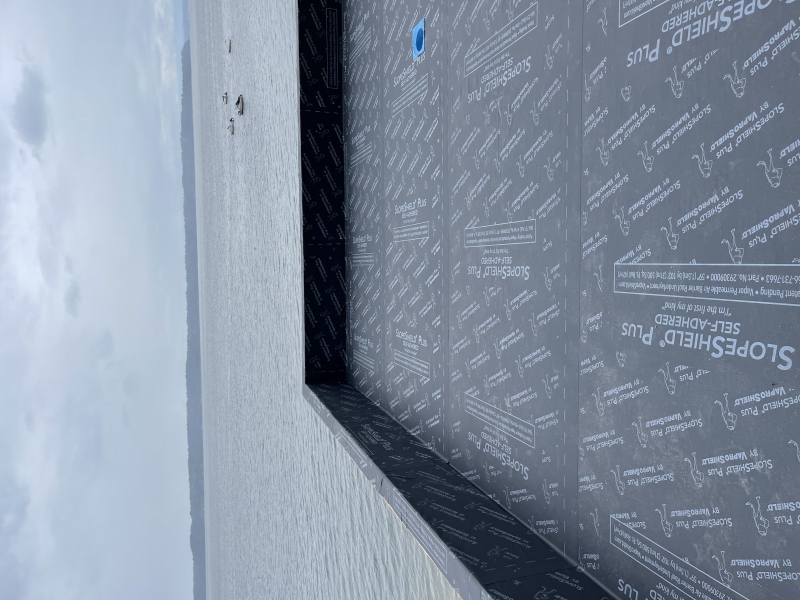 Nestled directly on the Salish Sea, this contemporary new build in Burien, WA was equipped with VaproShield's PanelShield SA, a permeable polyester membrane, and SlopeShield Plus Self-Adhered, a vapor permeable roofing underlayment.
In the extreme moisture Pacific Northwest climate and with direct exposure to the sea, the VaproShield air barrier system is designed to keep water out and allow residual moisture vapor to escape, reducing risk of damage from mold, mildew and rot.
During the winter months of construction, PanelShield SA was exposed to extreme weather, specifically on the southwest side of the residence, and provided top-tier protection for up to 12 months while the builder awaited window delivery.