pdf Printer Friendly (1.71 MB) (PDF)
Product Offering
Drying Capacity
High permeability and exceptional water holdout capacity helps to prevent liquid water intrusion, reducing the incidence of mold, mildew, wood rot, lumber distortion and metal corrosion. The continuous Integrated Taped vertical seams reduce the potential of water intrusion through open laps or surface exposed tapes on roof slopes of 3 and 12 and rising.
Construction & Installation
High permeability rating (59 perms) allows wet sheathings to dry quickly, allowing installation during inclement weather.
Textured surface helps reduce slip risks.
Lightweight, wide 59" (1.5 meters) rolls install quickly and easily down the slope of the roof.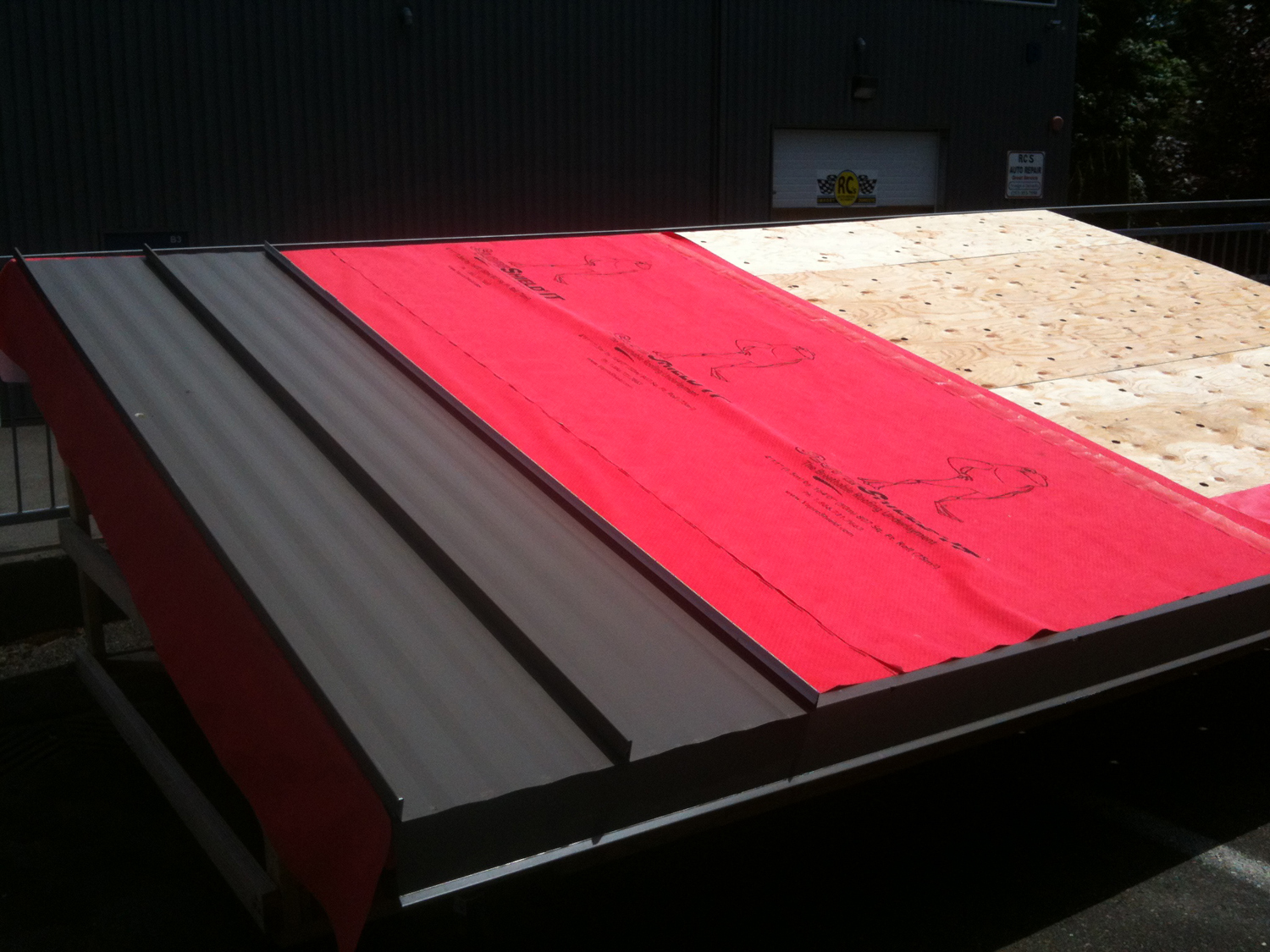 Labor Saving Vertical Installation
Durability & Cost Effectiveness
High tear, rip and puncture resistance during and after construction reducing repairs and labor costs.
Installs easily and quickly, mechanically attaching directly to plywood, OSB and other substrates decreasing installation time.
S

LOPE

S

HIELD

® can be installed over wet substrates.
Environmental Sustainability
Contributes to LEED points in Indoor Environmental Quality and Energy & Atmosphere.
Is 100% recyclable.
S

LOPE

S

HIELD

® is

not

to be used as a temporary roof covering during the construction period. S

LOPE

S

HIELD

® can sustain long term UV exposure but is not intended to be the primary liquid water hold out barrier. Temporary protection measures such as tarps

must be used

when rain, snow/ice or storms exist or are anticipated.