Problem: Wood is Highly Absorbent - Solution: High Drying Capacity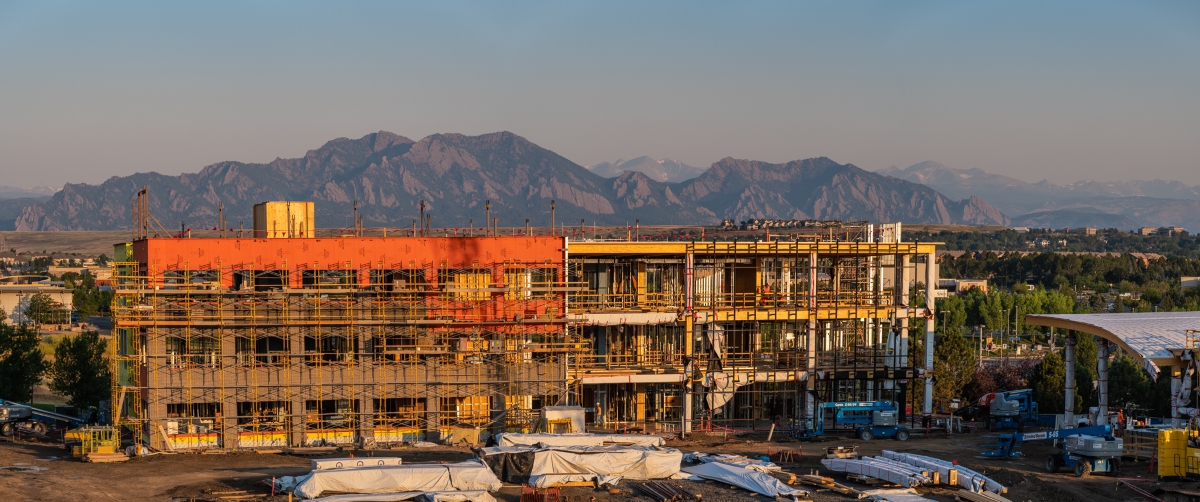 WrapShield (orange) and RevealShield (black) SA Self-Adhered water resistive barrier (WRB), vapor permeable air barrier (AB) sheet membranes offer exceptionally high drying capacity. Both help to dry-out moisture-laden CLT wood substrates, mitigating moisture damage within the building envelope.
Over 50,000 sq.ft. of WrapShield SA Self-Adhered was installed on the Candlewood Suites, the first hotel in the country to utilized CLT. WrapShield SA was an in-process replacement for the originally specified fluid-applied air barrier, which failed to deliver even the most basic protection. Chosen for its proven, high performance WRB/Air Barrier characteristics and proprietary vapor permeable pressure-sensitive adhesive, WrapShield SA easily adhered to the CLT substrate. It's innovative adhesive improves both the quality and speed of installation by allowing limited repositioning prior to applying pressure.

WrapShield SA's exceptionally high drying capacity will help to dry-out the inherently absorbent CLT substrate, mitigating moisture damage in the building envelope.

Review more CLT profiles
CLT Construction In Action
WrapShield SA Self-Adhered WRB/Air Barrier membrane was installed on the largest CLT product currently in the U.S. The project is a 156,000 sq.ft. glulam post-and-beam with CLT decks, and a steel brace frame lateral restraint system.
---
Learn more: Contact Us or Find a Rep for more information