pdf Printer Friendly (1.49 MB) (PDF)
Product Offering
WallShield Mechanically Attached, Water Resistive, Vapor Permeable Membrane, is now ENHANCED with Integrated Tape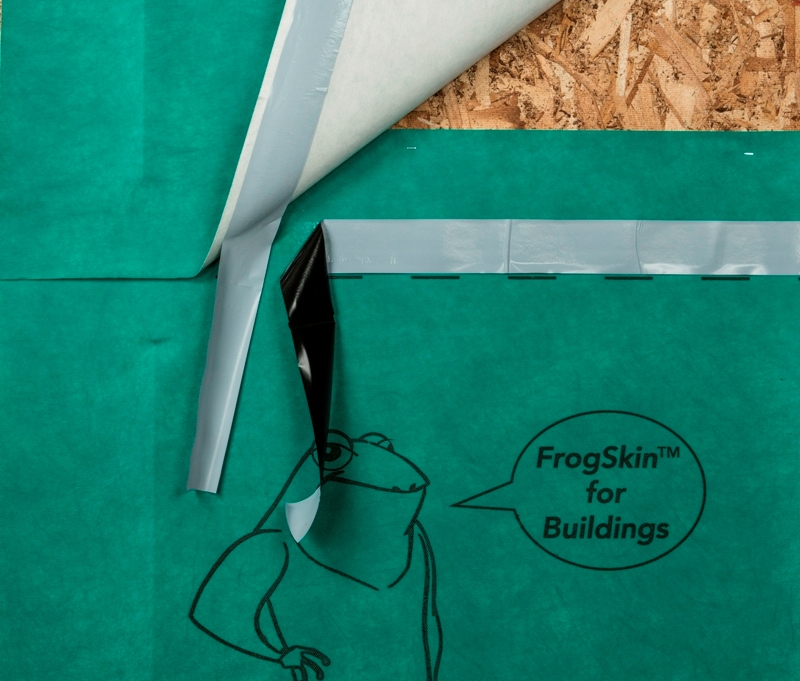 Easily create the necessary shingled effect with integrated tape that seals horizontal seams in all weather conditions.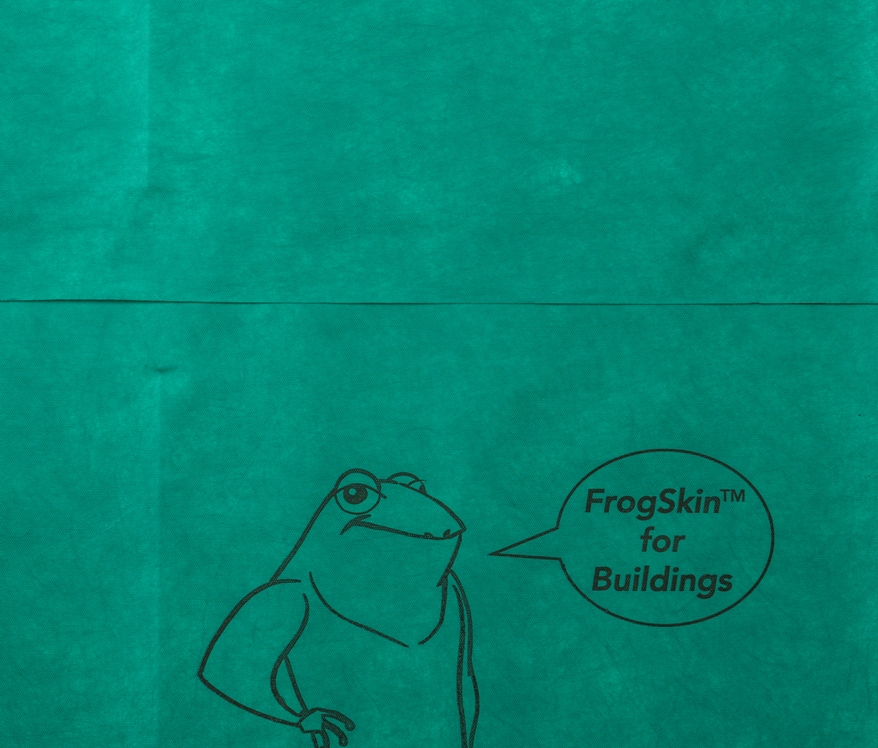 Eliminate water concerns at horizontal joints with WallShield IT Integrated Tape.
Superior Building Envelope Protection
Cutting-edge drying capacity (permeability, 142 perms) reduces risk of long-term damage from moisture infiltration, mold, mildew and rot
Install on wet sheathings allowing saturated substrates to dry-out
Resists bulk water infiltration
Horizontal Integrated Tape and Cost Effectiveness
Reduce installation time, lower material expenses and limit tape failures with integrated tape at the horizontal seams
Increase accuracy of required 6" shingled overlap, ensuring water tight joinery, by lining upper membrane to lower membrane with pre-marked lap template
Installs quickly and easily, mechanically attaching with VaproCaps to plywood, OSB and gypsum sheathing, rigid insulation, concrete block and pour-in-place concrete
Reduces contractor liability by using fully tested VaproShield system: single source membranes, flashings and sealants
Long-term durability with standard 20 year material warranty
Phase Construction Friendly
Install in all climates and weather conditions
No special installation equipment required, use common hand tools
Tear, rip and puncture resistant during and after construction, reducing repairs
Sustains six (6) months of UV and climate exposure
Environmental Sustainability
Contributes to LEED points in Indoor Environmental Quality and Energy & Atmosphere
Is 100% recyclable
Rough Opening Flashing
Fast and efficient rough opening flashing uses VaproShield accessories specifically designed and tested to work together, making field training and installation easy.